FROM
$325.00

AUD Per Night
Gracie's Lane No. 1
Rural suite for two guests
Situated on a stunning equestrian property central to all hinterland and beachside attractions on the beautiful Mornington Peninsula.
The perfect easy weekend escape if you are wanting to experience having your own apartment with stunning views on a private property. Just walking distance to Johnny Ripe and a few others.
This house has been converted into two apartments, both featuring private outdoor spaces and car parks.
Both units have own car parking and private space
This suite offers 1 large bedroom with a king bed and ensuite.
An open-plan living and dining area with a functional kitchenette, including microwave.
Gorgeous views and perfect for a couples weekend away.
The property also offers a private outdoor dining and BBQ area.
Breakfast baskets are provided with enough for the first few nights - usually 2-4 nights. These usually consist of cereal, butter, jams and honey, croissants, fresh fruit and berries, fresh bread and choices of milk. let us know if you are gluten free etc and 'we can arrange prior to arrival' your basket as appropriate. Gluten free option may include fresh yogurt and gluten free bread instead of croissants.
Please note owners live on the property close by.
All linen and towels included (BYO beach towels)
Sleeps 2 guests
Bedroom 1: King Bed
Bathroom x 1
No pets please
No parties or events accepted
No security bond

---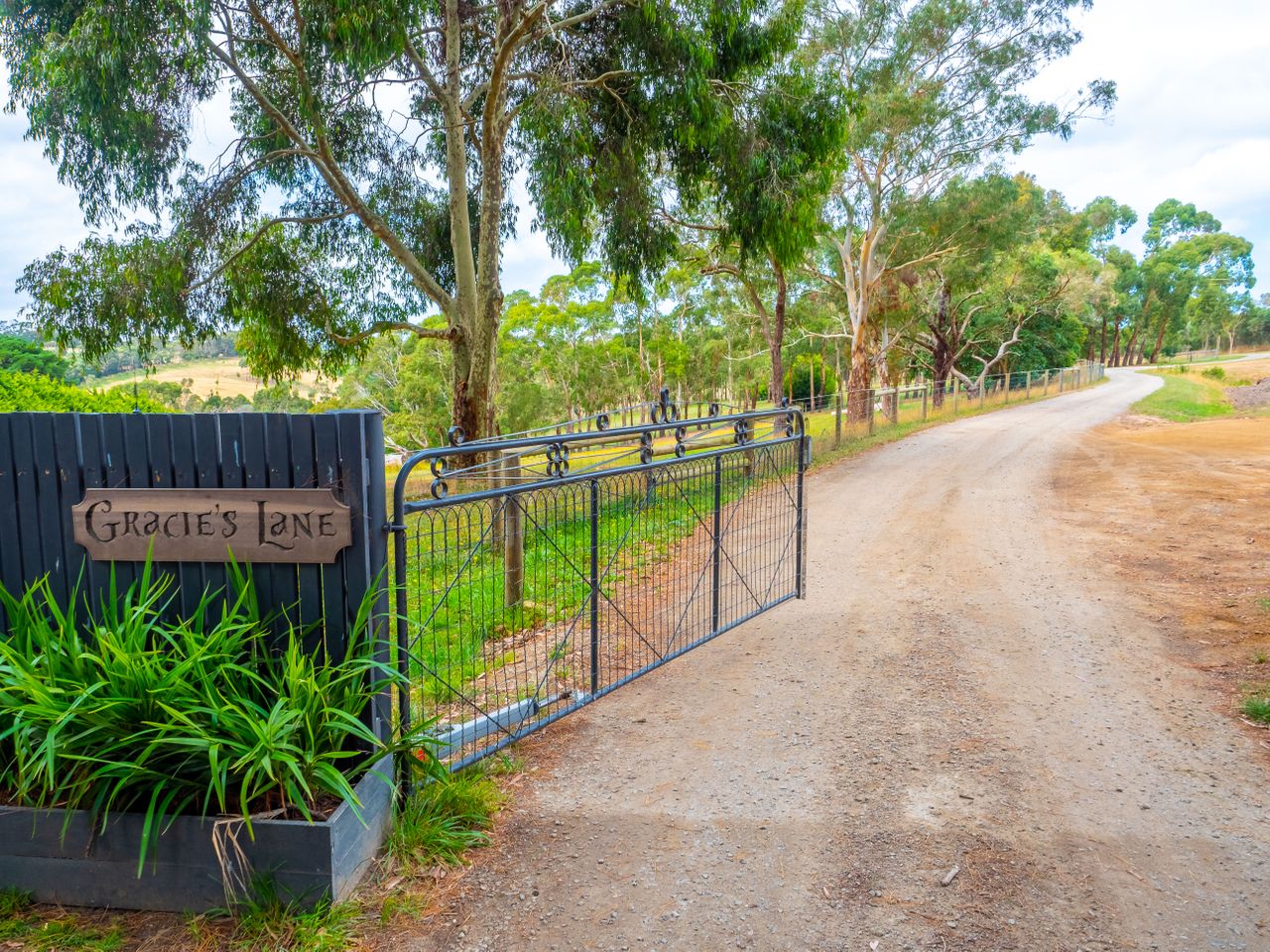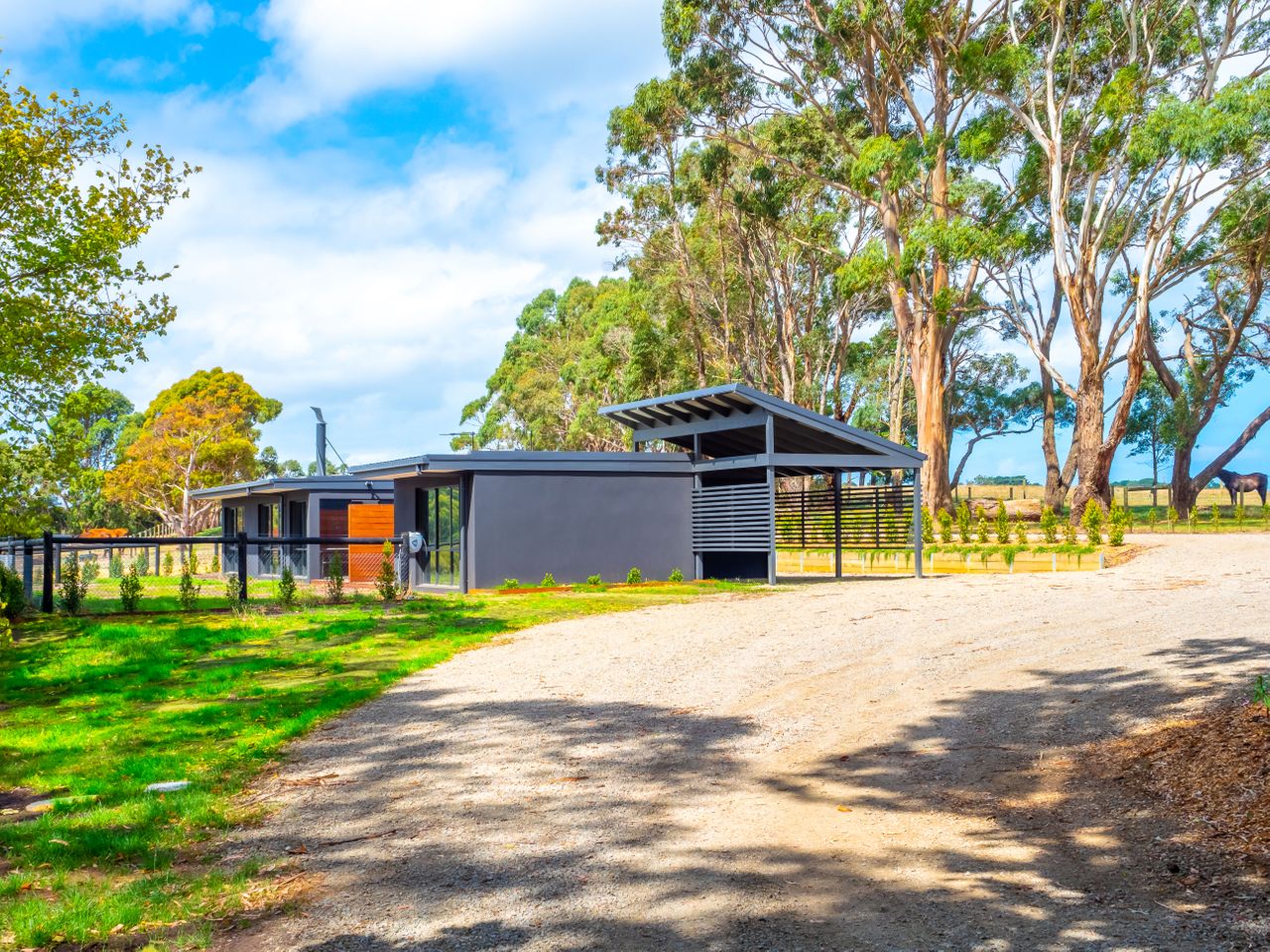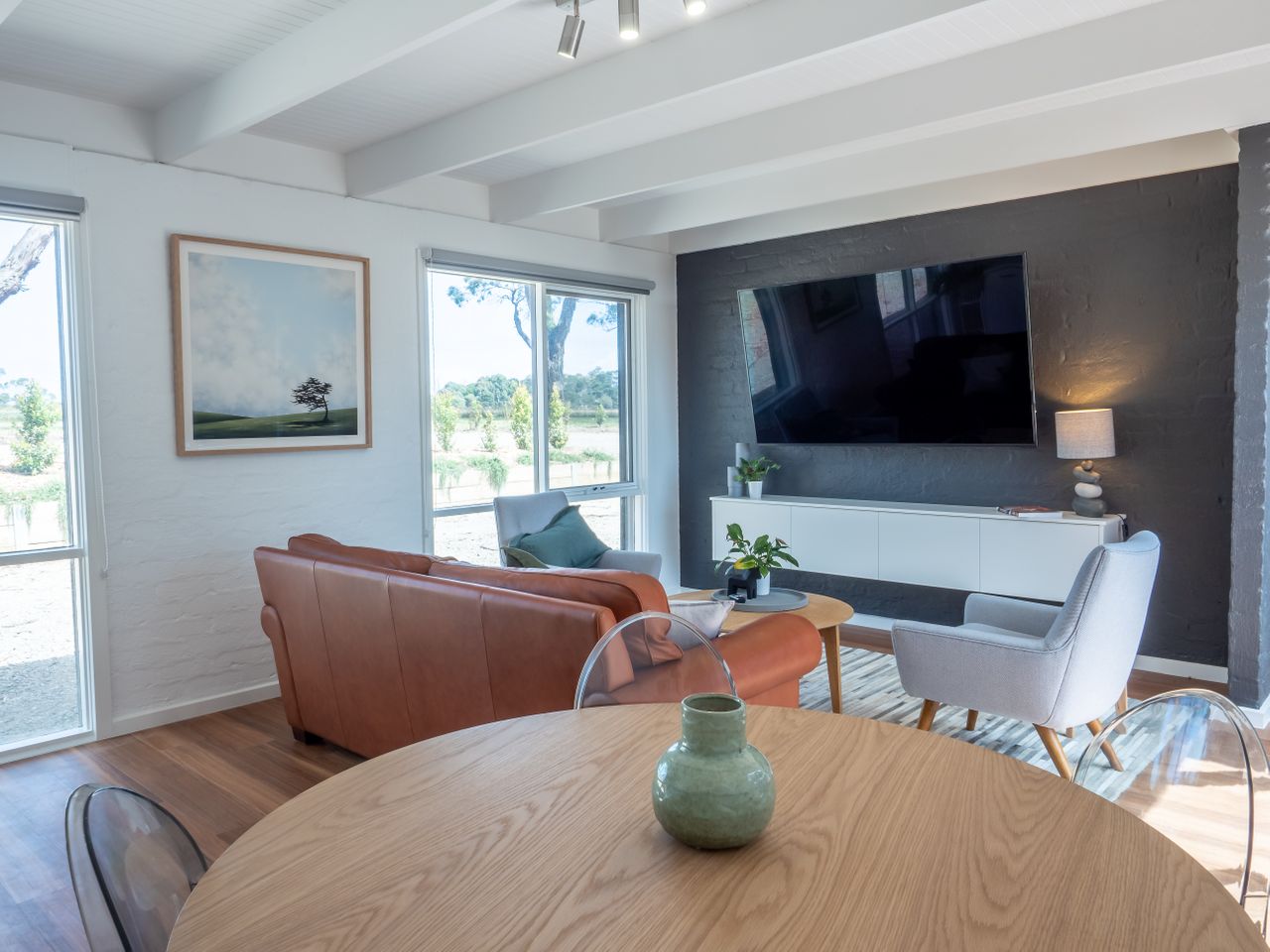 ---
Amenities
Air conditioning
Bathroom
Couples
Electric BBQ
Heating electric
Linen
Parking
TV
WiFi
---
Bedrooms
Bedroom
1 x King sized bed
---
Location
---
Reviews
I can't stop talking about our long weekend at Melissa and Rolf's house.
There are so many elements that made it great: stunning spacious villa for 2 and extremely clean, like a dream (this is no exaggeration – we've been to 'very clean' properties that were not), easy access onto farm and into house, heated towel rail, very comfy King bed (and I'm very fussy), quality Sheridan towels and products, horse munching grass at the bedroom window on my Birthday morning, sweet dogs, foal sister's and their nanny horse, beautiful property to stroll, fascinating birds to watch from the lounge window, biggest TV I've ever seen (LOL) and we loved having a little chat with the family and learning about the farm. The location is superb; easy access to everything we wanted to visit. Can't wait to come back to repeat the experience
Sally_May_2022
A beautiful, quiet, welcoming home.
We felt more than comfortable and very impressed with the villa. Our weekend for us to unwind and relax - and this was the perfect place to do it. Great location and wonderful grounds. Big thank you to host and their family, including their fur family too!
Alex_May_2022
Really lovely villa
Conveniently located and beautifully decked out for a long weekend away. Had all the comforts we needed and is surrounded by a beautiful property. Melissa was very communicative and really great to deal with. Would highly recommend and hope to stay again, thanks so much Melissa!
Harini_April_2022
April 2022
Great place and great hosts!
Tracy_April_2022
We were lucky enough to be the first visitors.
The villa is lovely, and in a perfect position to explore the area. Melissa was great at communicating, and gave us some great tips about local activities.
Rachael_March_2022
Incredible host with a clear open line of communication, before and during our stay
The attention to detail is impossible to miss from the body wash to the lux bedding on the comfortable king bed to the heated towel rack. Melissa had turned on the heater and lights prior to our arrival, lit a scented candle and prepared a breakfast hamper with our preference of milk and more than enough food for our two breakfasts.
The location is a short drive to the Hot Springs, wineries, bush and beach hikes and restaurants. I highly recommend this place for a weekend escape or long term stay.
Tegan_July_2022
A wonderful stay, in the perfect location!
Just out of town so much more quieter! Melissa was easy to talk to and helped with all troubles. Had a fantastic weekend, super pleased! Will be coming again!
Wilow_June_2022
Close to all the wineries and lots of restaurants/cafes.
The outlook and peace was just wonderful and a welcome escape for us city dwellers. Melissa was a helpful and communicative and the villa was super clean and spacious, with a cute breakfast hamper as Great stay at Melissa's place! Everything was perfect! Lots of attention to detail in the villa, everything you need for a great stay, at a beautiful location! The bed was super comfy and breakfast tray was a gorgeous bonus! Can't recommend Melissa's place enough! Can't wait to come back!
2022
Leave a Review